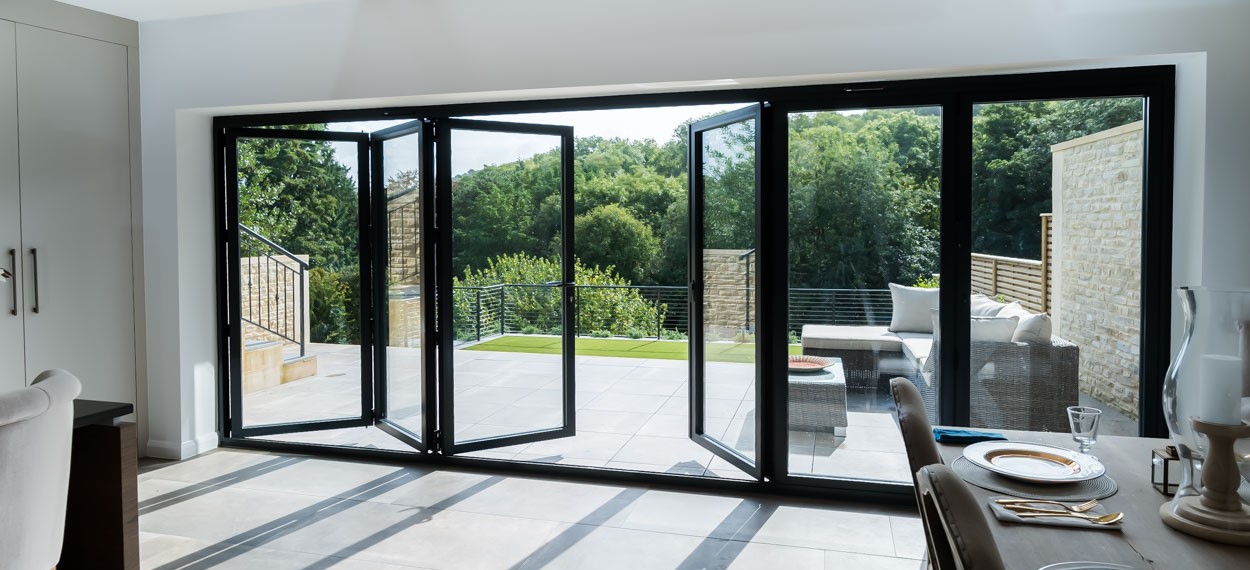 Create An Open Living Space
A bifold door is a door that slides open, consisting of panels which will make a concertina and stack neatly against the wall. There is anywhere between 2 and 7 panels in a bifold door and they are connected with hinges and attached to a roller on the top and bottom. Bifold doors are popular as an entrance and exit to an outside space in your home, this is because they not only act as a door, but they can be pushed all the way back during warmer months to allow for an open living space.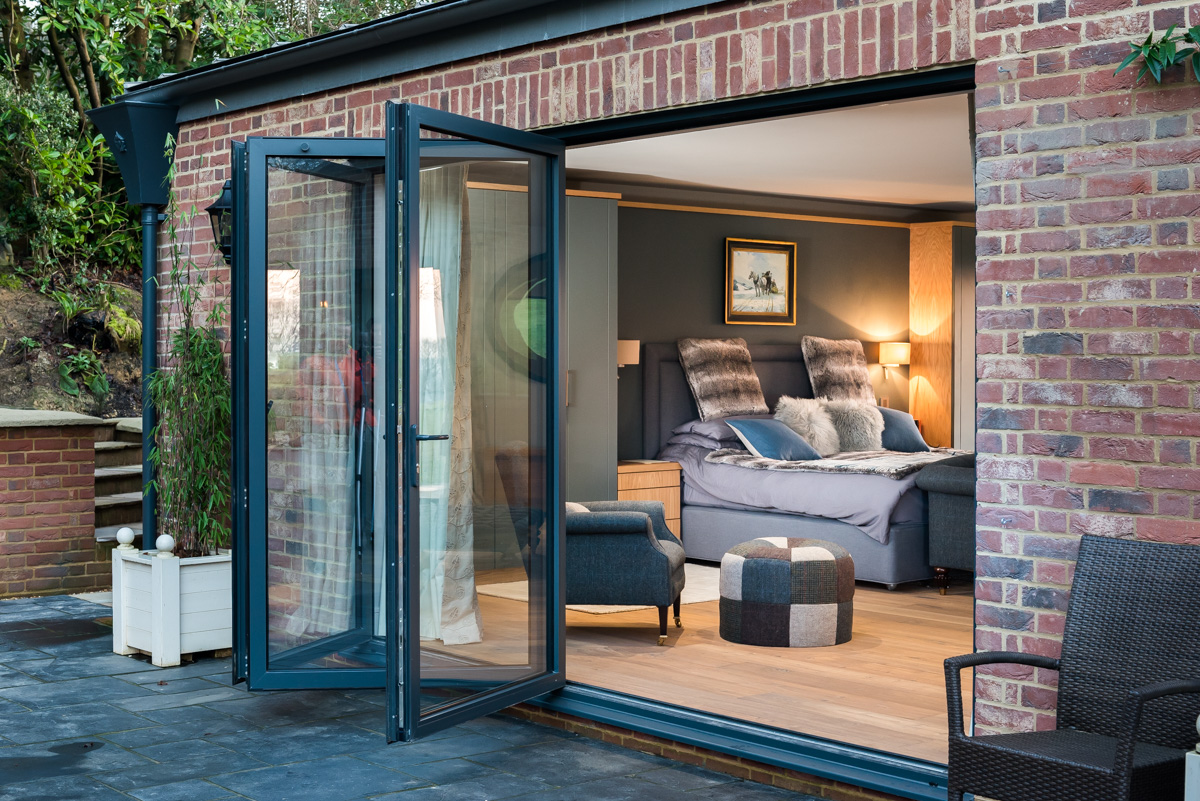 Combine Bifold Doors With A Traffic Door
If you are concerned about the colder months, then a bifold door can be combined with a traffic door, allowing for people to enter and exit, without having to push all the panels back and letting in all the cold air.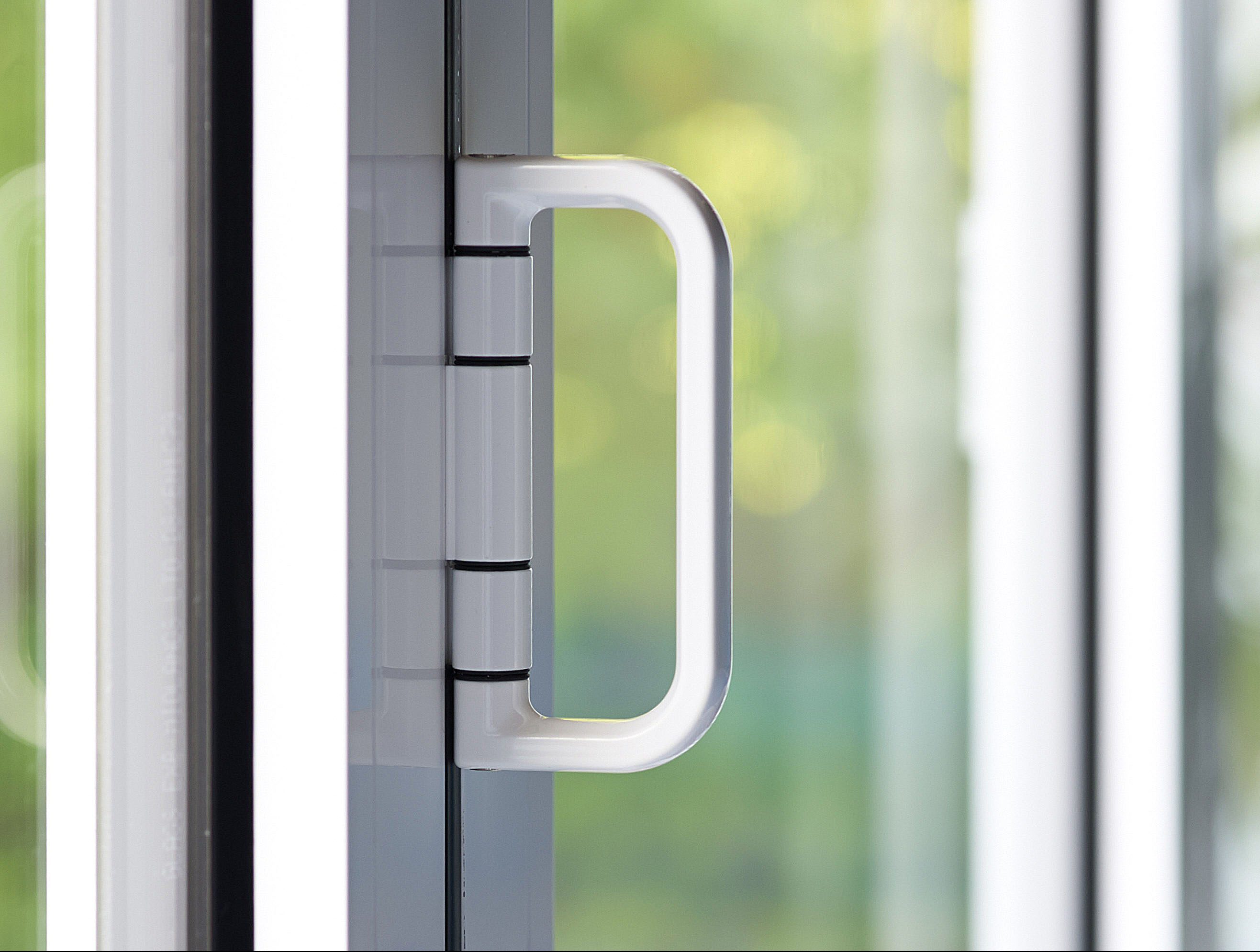 Slim Profile And A Variety Of Hardware Finishes
The Bi Fold doors have a slim profile, so they can be used in a small or large aperture. Hardware is available in a choice of finishes allowing you to tailor your doors to suit your interior.
For more details please download the brochure below.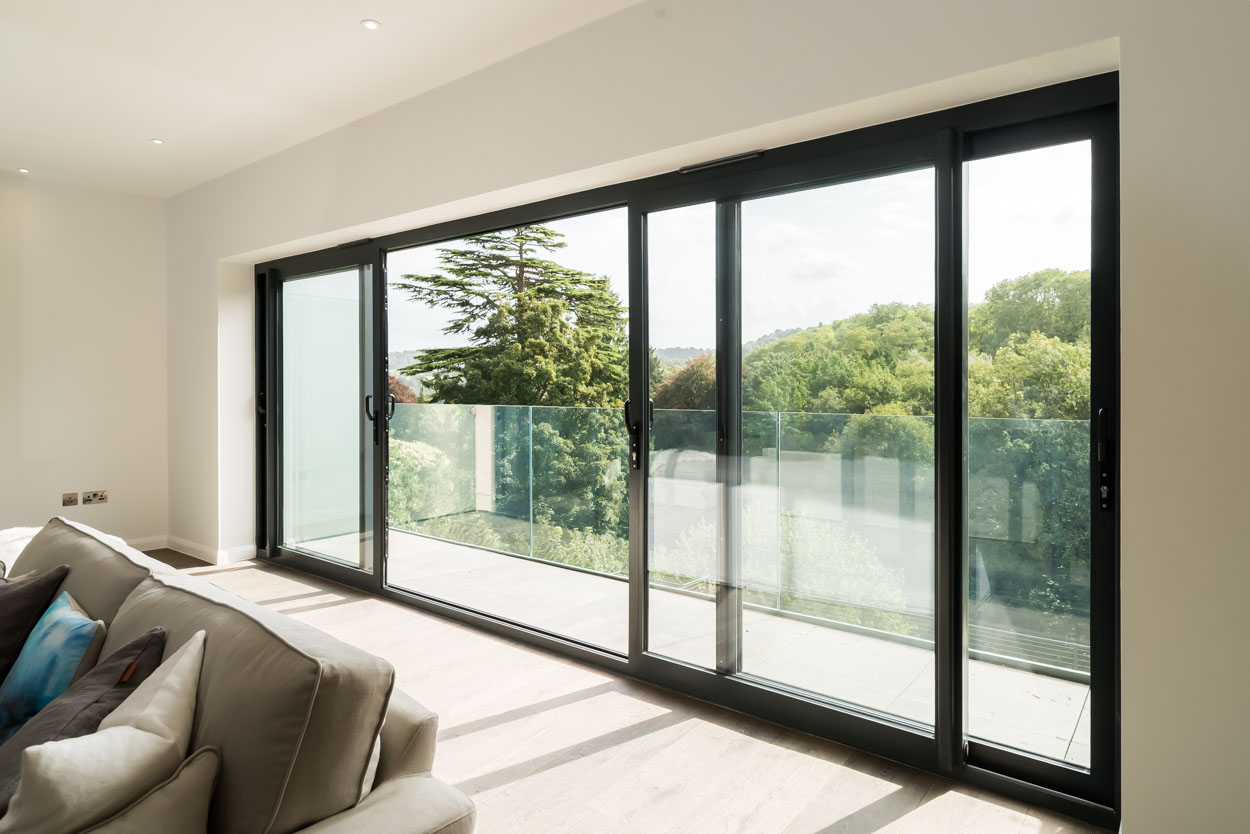 Aluminium Sliding Patio Doors
A patio door is ideal for larger areas and would be more appropriate for areas exposed to high winds or upper floor apartments. They slide over each other on tracks so they don't take up space inside the home or on an exterior patio etc when open. They are available in 2, 3, 4 and 6 panes in a variety of colours and can be double tracked or triple tracked according to your requirements.