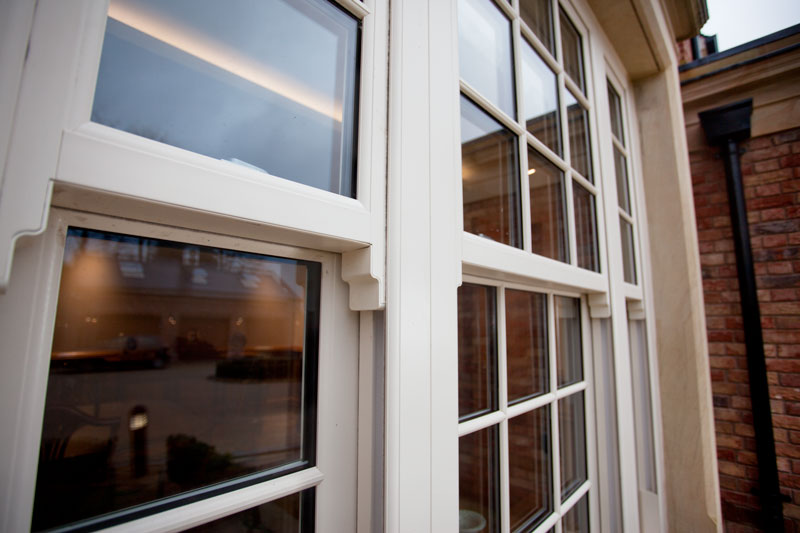 Windows
With the ever increasing need to save on heating bills we install the latest energy efficient windows. Our range covers all aspects of PVC and aluminium in a variety of colours and styles to suit modern or traditional properties. Security is also a large priority so our windows are of a police preferred specification.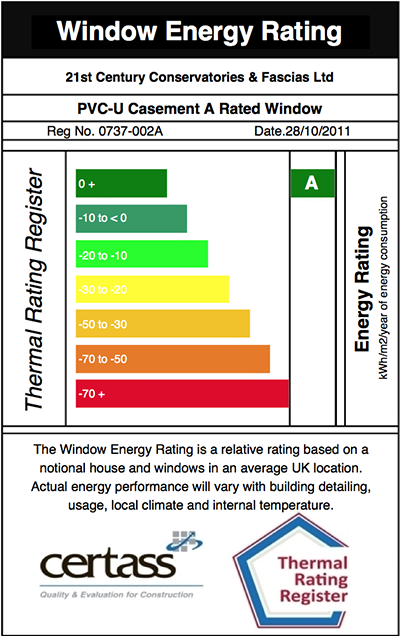 Energy Efficient Windows
The UK Government has made commitments to reduce emissions of greenhouse gases, such as carbon dioxide, which are harmful to the environment. Generating the energy we use to heat, light and cool our buildings accounts for almost half of the carbon dioxide emissions in the UK.
Energy efficient windows will help to contain and conserve heat within the home, keeping out wind and rain, resisting condensation and yet allowing natural "free" energy – the warmth of the sun – to heat the home.
All new and replacement windows either have to be 'C rated' or better or have a U-value of 1.6 or lower. We would normally install an 'A Rated' window as standard. To achieve an 'A Rated' window we use low iron glass on the exterior pane of the double glazed unit. This allows more heat to enter the room and reduces the amount of heat required to heat your home.
Please take a look at all of our window options as linked below to see what profiles and styles will work best to create the look you are aiming for.
Replacement Units
We are also able to supply and fit replacement double glazed units. We can offer units with Georgian bar, lead patterns, built-in-blinds and obscure glass.